OUR SERVICES
---
What We Love To Do
The Interior Design Lifestyle is all about connections…..
With your decorator
With your home
and the items that surround you
Kristy Malone and her team know what it takes to help clients make these connections with their space and what it will take to maximize any potential. Getting to know clients and their own personal style is what they specialize in to make every space unique to suit ones own personal style and needs.
No two people are identical so neither should your interior space - everyone deserves to find that inner happiness and surround yourself with items that you cherish and love.
YOUR SPACE SHOULD MAKE YOU SMILE EVERY TIME YOU WALK INTO THE ROOM AND BE A REFLECTION OF THOSE LIVING THERE.
Refining Design comes from the fact that we are working with a clients space and their ideas…..and our team refines their space…
By definition, To "REFINE": Is to be free from impurities; to make or become more elegant, polished or cultured. Impurities in our homes are those that contribute to clutter, chaos and in turn unhappiness in our surroundings.
Refining Design Interiors can assist you with the following services:
INTERIOR DECORATING - Space Planning + Design + Consulting/Decorating + Acquiring New furnishings and window coverings
REDESIGN: 1 day Make-Over - In just 1 day the Refining Design team will go into your home and redesign your space using all your own items without purchasing anything new. Perfect times for a make-over is when
A) You are ready to decorate and not sure what furnishings/accessories you think should stay or go.
B) Having a large gathering and need to pare down/reposition the items you have in the space.
C) You have lived with your home the same way for years and years and just need an refresh without purchasing new items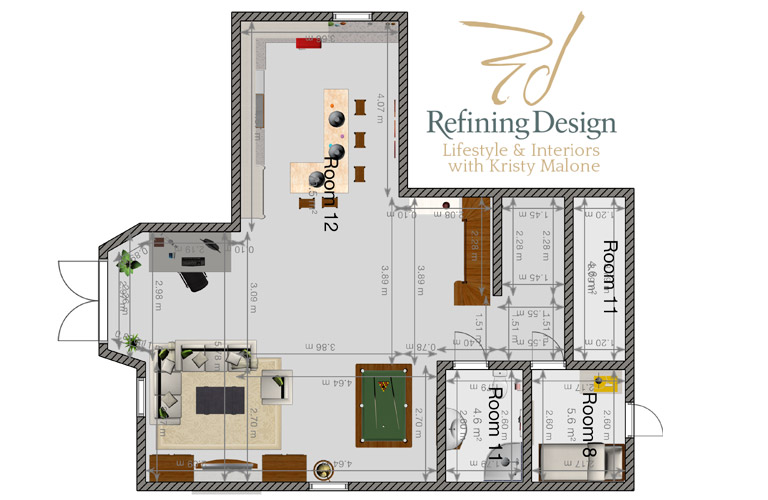 HOME STAGING - Selling your Home and need to make it buyer ready. We will stage your home using your existing furnishings or by renting some new items.
CONSULTING - Guidance, Tips and Space Planning
TRAINING/SPEAKING ENGAGEMENTS - Become a Certified CRSS or Hire us to speak at your event
Refining your space can easily be achieved by incorporating your existing décor or starting fresh with a whole new look...
Whether you simply need some furniture placement ideas
Whether you need to determine scale and proportion of furniture pieces that you would like to purchase
Whether you are moving in a new home simply need some colour on the walls, or accent pieces
Whether you are selling your home or downsizing and need assistance de-cluttering/staging.

Refining Design Inc and creative team will take YOUR design vision and bring it to life by creating a balanced, functional space that reflects your individual tastes and lifestyle. Anything you could need we have you covered!